What is cbIPfRDP?
"Cobs" Block IP from RDP/FTP is a Windows firewall addon that is used to automatically block connections and help with dictionary attacks. I originally created this application when I found myself in a situation where my servers were constantly being hit with unknown logins from random IP's and Windows has no way of stopping this from happening, e.g after 3 failed login attempts, stop the connection altogether. From here I began development of CbIPfRDP. During the attack, over 1000 IP's were blocked by cbIPfRDP.
How do I get/download cbIPfRDP
There's 2 ways of obtaining cbIPfRDP, which way of installing is completely up to you.
The first option is to use the automated installer which is a command line application, this will download the latest version of cbIPfRDP and its front-end GUI application, cbIPaaS
Your second option is to use the public ftp, this will give you a list of all parts of cbIPfRDP to download including previous versions and development builds. Please follow the installation guide if you are stuck.
Screenshots
Main GUI (cbIPaaS)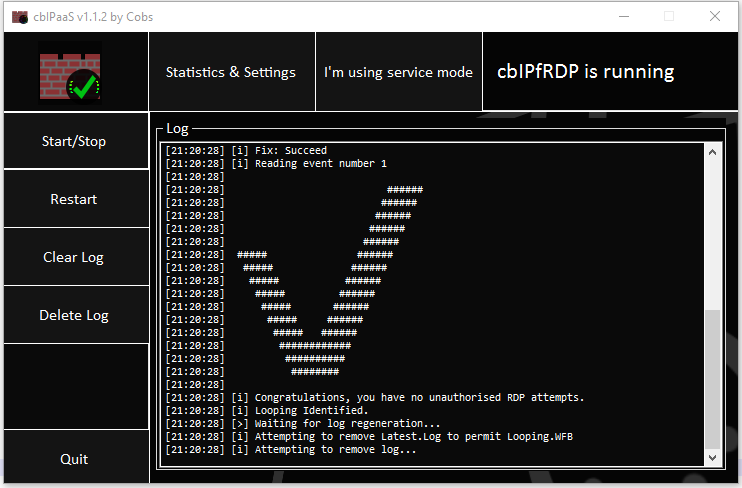 Stastics and settings main menu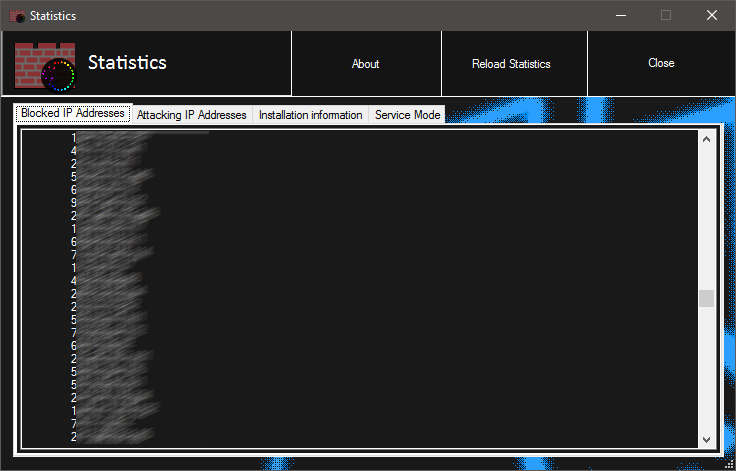 Service mode settings